Welcome to the complete list of books I've read in my adult life.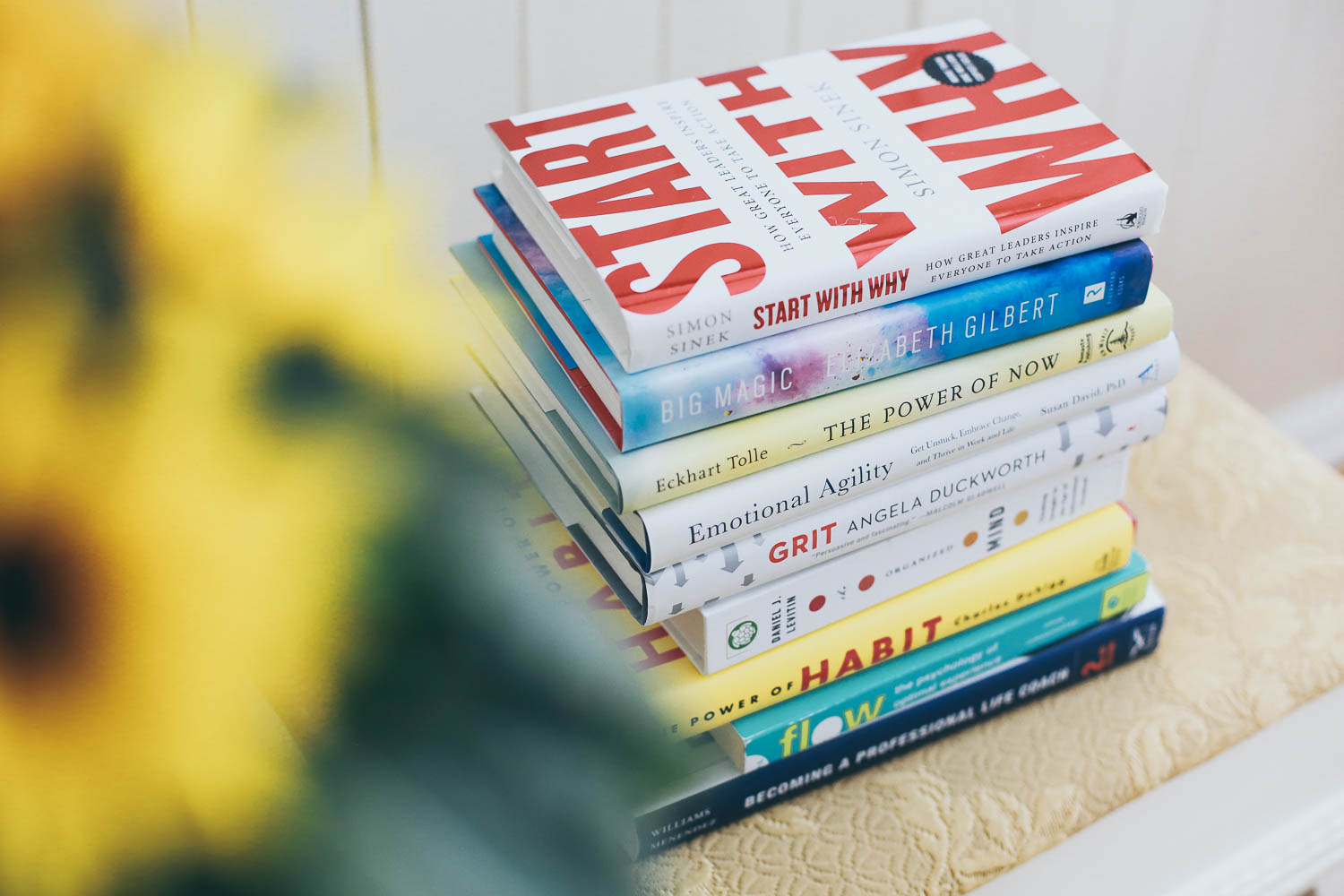 For my favorites, you can check out my ongoing list of favorite books here.
What I read in 2018:
– Yoga 365: Daily Wisdom for Life, On and Off the Mat by Susanna Harwood Rubin
– The Mayo Clinic Handbook for Happiness: A Four-Step Plan For Resilient Living by Amit Soon M.D.
– Flow: The Psychology of Optimal Experience by Mihaly Csikszentmihalyi
– The Power of Habits by Charles Duhigg
– Emotional Agility by Susan David PhD.
What I read in 2017:
– Becoming a Professional Life Coach by Patrick Williams & Diane S. Menendez
– The Quarter-Life Breakthrough by Adam Smiley Poswolsky
– Milk and Honey by Rupi Kaur
– The Sun and Her Flowers by Rupi Kaur
– Gratitude Works! by Robert A. Emmons
– The 4-hour Work Week by Timothy Ferris
– Nonviolent Communication by Marshall B. Rosenberg
– Authentic Happiness by Martin Seligman
– How to Win Friends and Influence People by Dale Carnegie
What I read in 2016:
– I am Malala by Malala Yousafzai